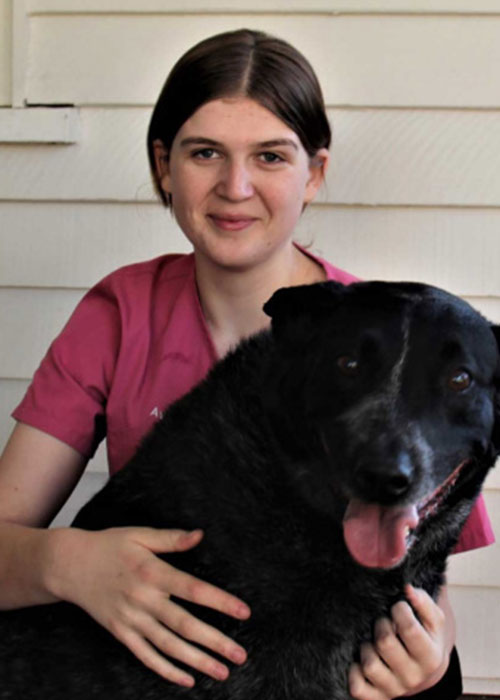 Vet Nurse
Ava
Ava is one of our nurses at the clinic who is currently studying a Bachelor of Veterinary Technology at the University of Queensland. She loves getting a chance to be involved in a working clinic environment so early in her degree,and enjoys learning new things every day.
Ava is particularly fond of bigger dogs and when she isn't helping in procedures and consults around the clinic, you will probably find her in various roles such as helping her technologically challenged coworkers use the snipping tool, making "take home packs" of removed teeth for owners during dentals, and of course, keeping the clinic vibes high.
Outside of work, Ava is an avid Pitbull (Mr Worldwide) listener, speed skating enthusiasts, Crocs collector (and wearer), and fun fact distributer. She has two cattle dogs of her own, Meadow and Ranger, as well as a Sun Conure named Lewis.
See All Members